A nomadic tribe of multi-instrumentalist songwriters (most of whom are siblings) the Awakeneers offer a genre-bending blend of acoustic positivity that orbits elliptically around the idea of folk music.
Segueing from a foot-stomping fiddle tune to a hip-hop guide to mindfulness, or a meditative love song to Mother Earth, their music centres around honest vocals with rich harmonies and diverse acoustic instrumentation.
Since their early days as small-town buskers this unique musical family has toured North America and Europe by sailboat and by van, playing for folk clubs, festivals, ecovillages, and congregations of all faiths.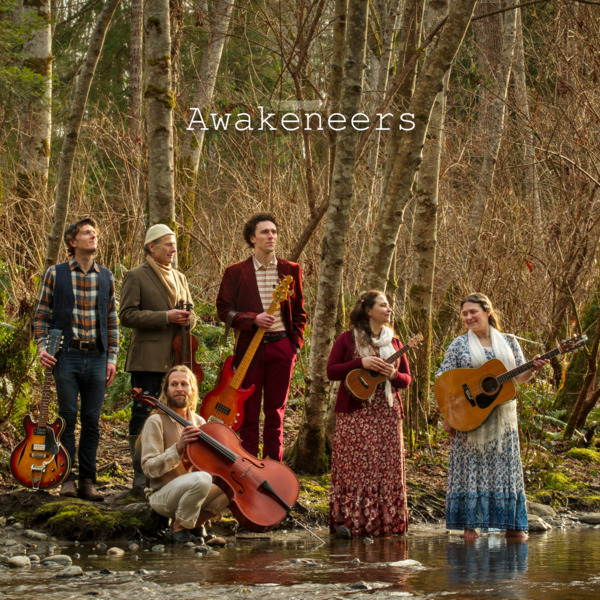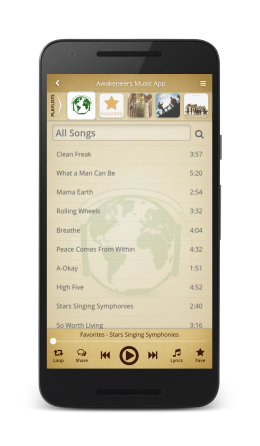 Awakeneers Music App
A free music streaming app for your smartphone that comes loaded with Awakeneers music — plus videos, lyrics and more!
Unlimited free listening.
Complete lyrics and chords.
Immediate access to new recordings.
Customizable playlists of your own.
Data friendly offline functioning.
Totally free — zero advertisements.
Awakeneers USB Drive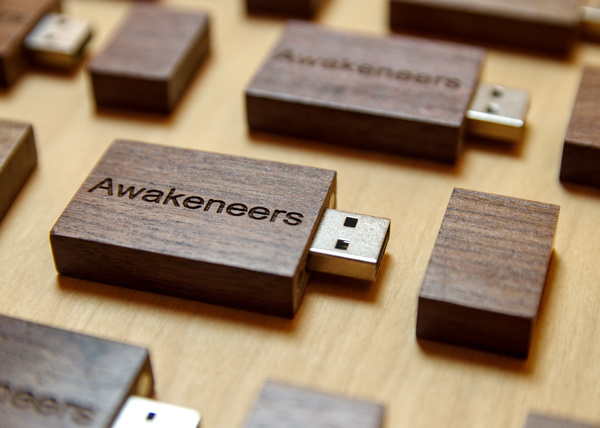 A deluxe hardwood USB drive with sixty four songs, including eleven recent singles and all the tracks from three full albums.
More info
Order now - $35.00
Add to Cart
All orders covered by the Sunship.com 100% satisfaction guarantee.
Subscribe to Get Free Music
Sign up to get free access to an extensive selection of music downloads, ongoing giveaways, and periodic email updates.
Support
Music
Most of our work is done on a nonprofit by-donation basis. Help support our mission by making a donation through our secure online payment processing at sunship.com
Join our
Patreon club
and become an ongoing supporter with access to special bonus content and perks.